Are You Desperately Seeking a Low Cost and Inexpensive Rehab?
Getting the right type of help makes all the difference when trying to break free of addiction. A quality rehab program provides the perfect environment for recovery, and it means you or your loved one will have access to the resources needed to achieve lasting freedom. The only problem is this type of intensive inpatient program can appear beyond the financial means of many of us – especially if we live in western countries. Luckily, you will be able to find cheap rehab options if you are prepared to travel abroad.
Free Addiction Treatment is Getting Harder to Find
In countries such as the UK, it is still possible to get free rehab, but the criteria to determine eligibility for NHS funded treatment is getting tougher every year. The reality is there is no such thing as free rehab, and governments seem more committed to spending money on criminalizing those caught up in addiction than helping them.
Even if you do manage to jump through enough hoops to qualify for government funded rehab, you will probably need to go on a waiting list. This is far from an ideal situation because there is no guarantee that your motivation to quit will still be there by the time a place becomes available. It is vital to turn your current determination to change (or the determination of your loved one) into action as soon as possible or an opportunity could be lost.
The other major drawback with government funded rehab is you are unlikely to have much choice about the type of program you enter. This is unfortunate because there is no one approach to recovery that works for everyone. Many of the free treatment options in places like Australia are biased towards the medical/psychiatric model, and this might not be holistic enough to provide what you need.
Low Cost and Inexpensive Rehab in Thailand
A recent 
documentary on Australian TV 
featured our facility as a possible option for those unable to find suitable addiction treatment at home. We attract clients from all over the world looking for a cheap rehab option capable of providing quality addiction treatment with a proven record of success.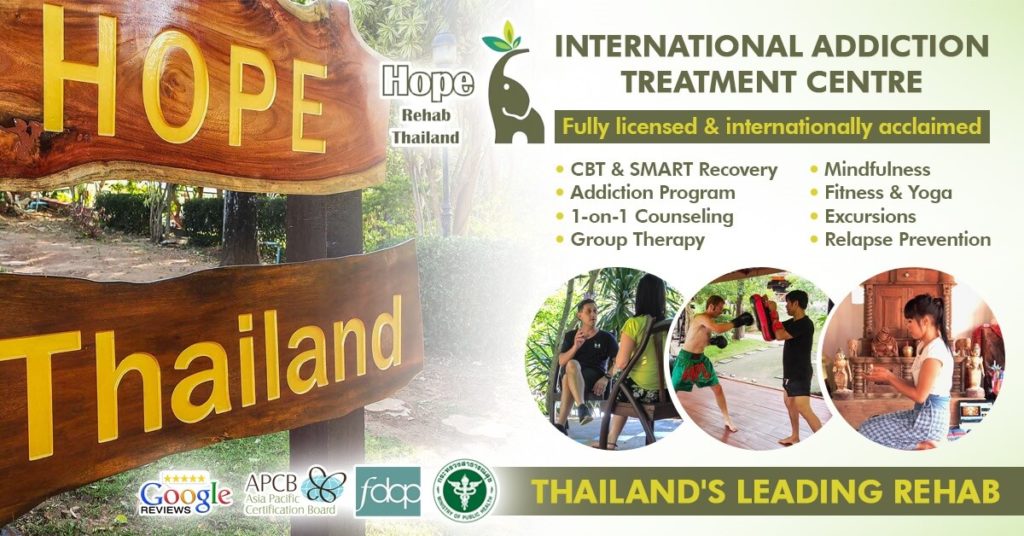 At Hope Rehab Thailand, we are able to provide you with an international standard treatment program at an affordable price. Even after you factor in the cost of travel and other expenses, you are still likely to find that we are significantly cheaper than similar high quality rehab in your home country.
Despite the low cost of our rehab, you are still going to enjoy a high level of comfort during your stay. Our accommodation comes with all mod-cons such as wi-fi, TV, and air-con – most rooms also have a balcony or patio area. The food here at Hope is also excellent and our kitchen staff expertly prepare local Thai dishes as well as western food. The other facilities we offer include:
Sounds interesting? Please contact us by phone or email to find out more. 
Other Topics That Might Interest You
A toxic relationship can be a bit like drinking contaminated water. It may seem to quench our thirst, but it is also making us sick.