What is the Best Rehab in Asia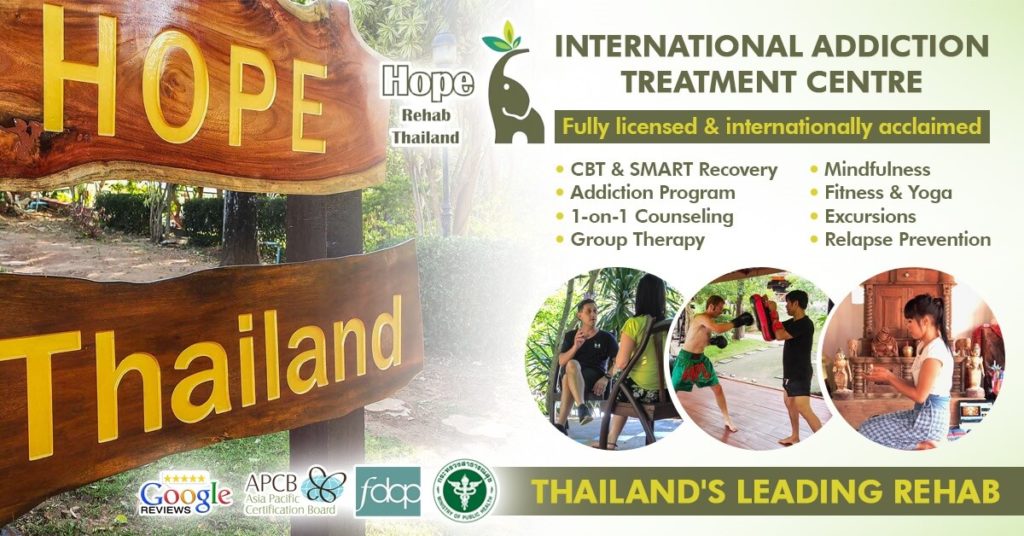 Like many of the things in the globalised world we live in today, it seems the future of addiction treatment is in the East—specifically, Thailand. Thailand has long been known as a tourist hotspot but is increasingly becoming a magnet for medical tourism, with well-trained doctors and residential, long-term rehabilitation programs that cost a fraction of the cost of comparable long-stay addiction treatment in the West, while offering more personalised care and attention.
My two months in Thailand in treatment working with Simon as my counselor and the team was incredible: a bright star-month of hope, healing, and happiness (an emotion/emotional state that I generally – being an addict – do not authentically feel) against the backdrop of a dark, stormy sky of a drug-addicted life in New York City. I have been to four outpatient centers and three in-patient rehabs here, and the Center in Thailand was so superior in many ways. Not only did it cost much less, the treatment and experience were overwhelmingly more effective and interesting and special.
Hope Rehab Center Thailand offers the best from East and West
Hope Rehab is the best choice for treatment, do not consider anywhere else; you would miss out on so much. I know, Thailand seems far away, but it's so worth it.
It is for these reasons that we believe a smaller center like Hope Rehab Center, located in the seaside city of Sri Racha, can be considered the best rehab in Asia. While relics like Thamkrabok Monastery offer an Eastern take on addiction treatment, it is almost punitive in its approach and is not in line with time-tested medical practices in the West. We believe treatment in the West is often clinical and impersonal, overmedicating clients with psychiatric medication.
Does something like "the best rehab in Asia" really exist?
But back to the concept of "the best rehab in Asia". Does such a thing truly exist? Is there a happy medium between the Western and Eastern approach? The answer is, yes. Those alcoholics and addicts seeking a superior recovery experience look to places like Hope Rehab Center that combine predominantly Western 12-step and CBT – Cognitive Behavioural Therapy treatment methods with principles of Eastern meditative practice and mindfulness.
What makes Hope Rehab Center Thailand "the best rehab in Asia"?
What else makes Hope Treatment Center the best rehab in Asia? We offer a therapeutic environment encompassing the natural beauty and rich cultural heritage that is Thailand. Instead of being a mere detoxification factory, our facility utilises the highly accredited 12 step programme/ CBT model of addiction combination treatment to address the underlying core beliefs that result in addictive behaviour itself.
The relatively low cost of our treatment is another reason why Hope Rehab Center is, we believe, the best rehab in Asia. Many rehabilitation facilities in the US charge upwards of 1000 USD a day, where the same and better can be found in Asia at a fraction of the price.
More reasons Hope Rehab Center is the best rehab in Asia?
The make-up of staff is multi-cultural, allowing clients from Europe and America to feel at home in an exotic land. The close-knit community here at Hope Rehab Center adds to the vibrant thrill of a new chapter of life — one which is drug and alcohol-free.
Another reason why Hope Rehab Center is the best rehab in Asia is that we treat our clients like adults, not like psychiatric patients, and accordingly do not restrict them to on-site activities. Recovery from substance abuse is a highly personal and spiritual journey, and the scene is set through excursions to temples, beaches, jungles etc.
What your recovery journey in Asia could look like when coming to Hope Rehab
Discovering new things about yourself and that around you is an intrinsic part of a healthy life and becoming just that much stronger in one's recovery. Highly personalized and dedicated staff like those found at Hope Rehab Center are hard to come by in the West (there is currently a 10 client cap) and really allows for the interaction one needs to be able to overcome the roots of addiction itself. The convenient revolving door policy of the typical rehab is not the way to go, and for those addicts in need I say; the future is in Thailand.
"*" indicates required fields